By providing your phone number and email address you are opting in to receive texts, phone calls, and emails from Byron Baptist Church. We are a religious organization who does not share our patrons' personal information with third parties. All personal data is kept in a secure database with limited access.  

I understand that Byron Baptist Church will, as need arises, text me information pertaining to services and key reminders for the church. These updates will max out at 1 per week though less than 1 per month is normal. Users can opt out at any time by replying STOP. By giving my number, I understand that I am opting into this service of Byron Baptist Church. I understand Byron Baptist Church will not send me commercial opportunities, sell or release my data to any other institutions or entities, or be responsible for carrier fees.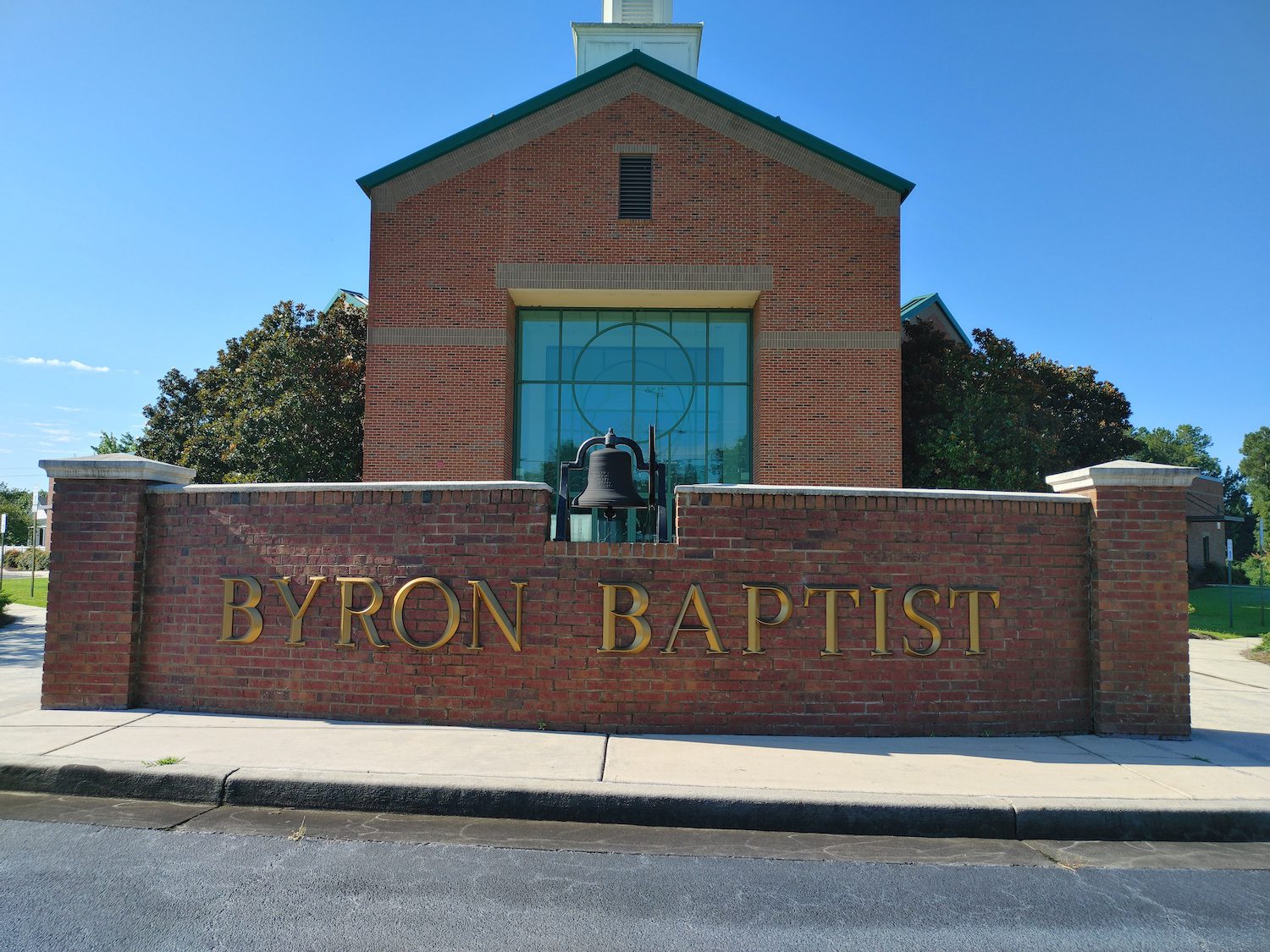 Service Times
Sunday morning services 10:30 a.m.
Life Groups and Sunday School classes meet at 9:15 a.m.
Children's Ministry Wednesday and Sunday during services.
Wednesday evening Prayer Services 6:30 p.m. in the sanctuary.
Wednesday night Youth Services  6:30 p.m. inside the gymnasium.