"… the body is not made up of one part but of many."
– 1 Corinthians 12:14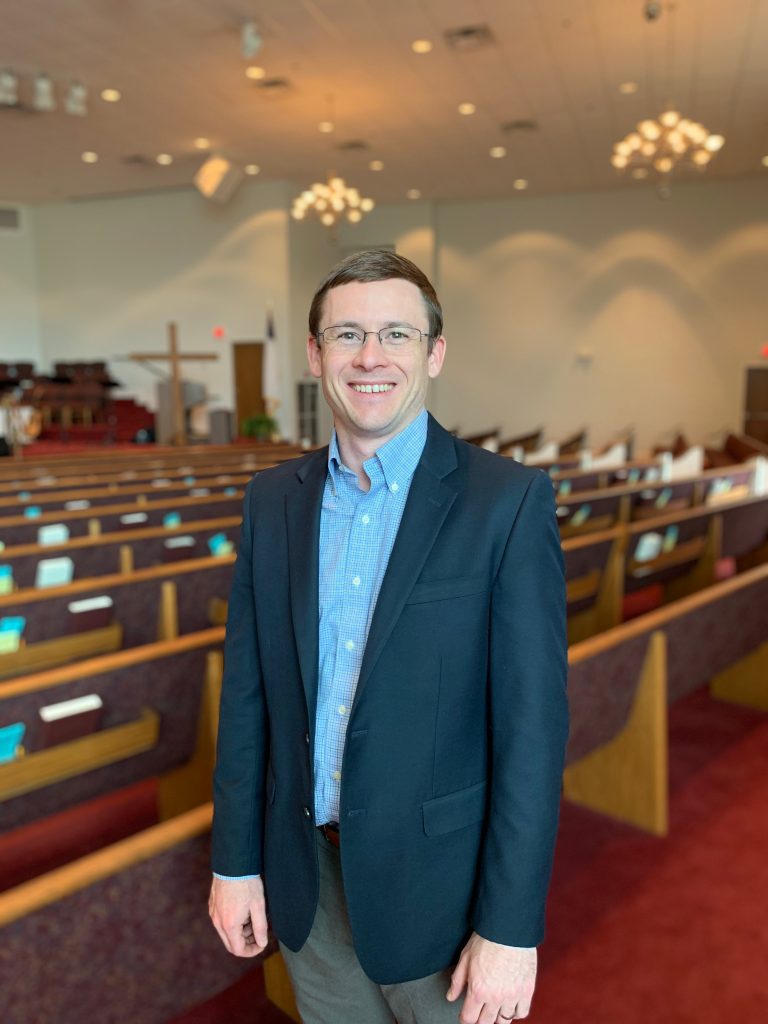 Bill Barnes
Pastor
I was born and raised in Macon and a member of Mabel White Baptist Church from childhood. After receiving my B.A. in Business Administration from UGA in '08, I married my wife, Rebecca, and we moved back to Macon. Rebecca and I were involved in an inner-city church and led a Christian recovery ministry until I felt called pursue full-time ministry and went to seminary in 2012. Over the seven years that my M.Div. took at RTS Atlanta, I've served as a Youth Director, VP of Retail Operations at the Rescue Mission of Middle Georgia, and as Children's Ministry Director and Operations Manager at North Macon Presbyterian Church. Immediately before coming to Byron, I served as the Pastoral Intern at Mount Vernon Baptist Church in Sandy Springs and was ordained on February 16, 2020 – just in time to pastor through a pandemic. Rebecca and I have 2 sons: Liam (9) and Clay (7).
My philosophy of ministry stems from watching faithful pastors invest in local churches for the long haul. I firmly believe if God's people gather to worship him in Spirit and in truth on a weekly basis, he will do his work to wash us with his Word (Ephesians 5:26). One practical outworking of this philosophy is the steady use of expository preaching. Every Monday, I go to the next text (almost always working through books of the Bible) with an earnest desire to see what that text is teaching – and then build the sermon around the original intent of the author in that context before prayerfully seeking to apply the same truths to our current context.  
I seek to study in the mornings and devote my afternoons to time with people and the administrative part of pastoring. When things stay on pace during the week, I like to turn my attention to pickleball on Fridays.
My desire is that God use each member of Byron Baptist to disciple one another (that is: invest in intentional, spiritual good). Between the preached Word and the healthy intentionality of relationships, each part of the body can be built up in areas of personal holiness, humility, service, generosity, evangelism, faith, hope, and love.
I love this challenging work and would be more than happy to spend some time with you talking about your spiritual journey and/ or life at Byron Baptist. 1 Peter 5:2-3 sets the tone for my work as a pastor:
shepherd the flock of God that is among you, exercising oversight, not under compulsion, but willingly, as God would have you; not for shameful gain, but eagerly; not domineering over those in your charge, but being examples to the flock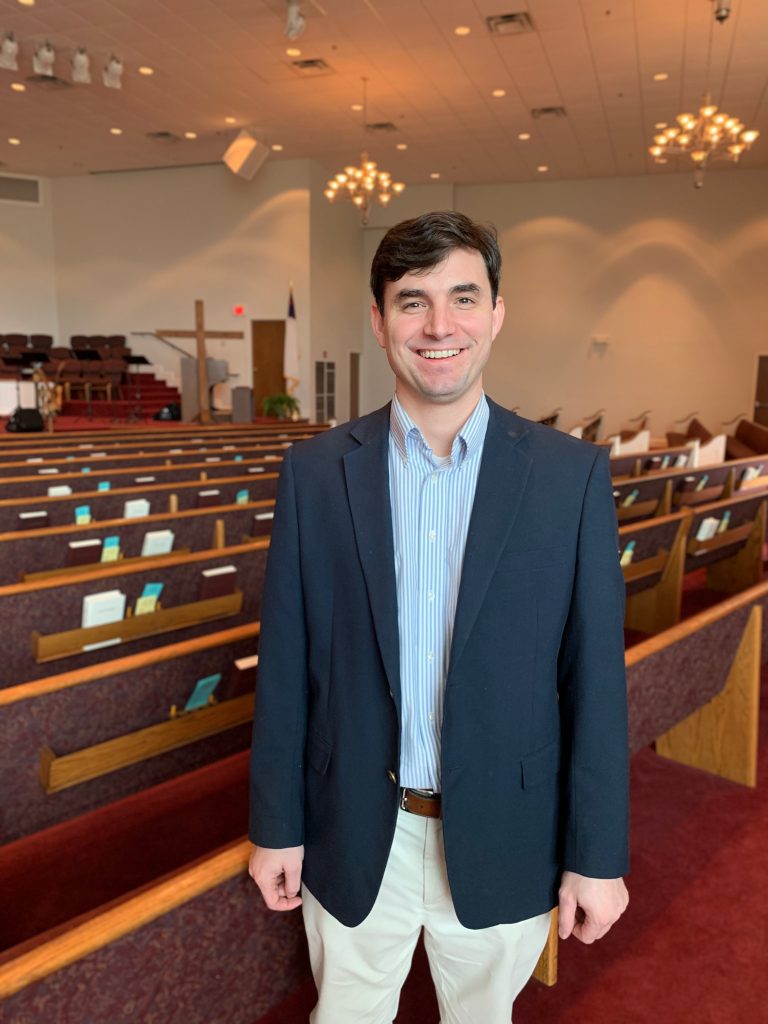 Ryan Maddox
Associate Pastor of Worship and Families
I am blessed and grateful for the opportunity to serve at Byron Baptist Church! Throughout my life, God has given me a passion for music and His Word. Serving as the Pastor of Worship and Families is the perfect way to marry both of those passions. These desires led me to pursue a Specialist's degree is Music Education from the University of Georgia in addition to seminary work at the Southern Baptist Theological Seminary and an Ordination into the Gospel ministry.
On a personal note, I love golf and UGA sports (Go Dawgs!). Seafood is amazing and so is chocolate! While at UGA, God blessed me with an amazing helpmate in my wife, Wesleigh. We were married in 2007 and are proud parents of three fantastic children, Benjamin, Caleb, and Kayleigh.
My goal for every worship service is that our church members engage in authentic, Spirit-filled worship. Our God is great and worthy of our praise! 
My goal for the families of our church is that they would take seriously the charge of Scripture to bring up their children in the "discipline and instruction of the Lord" (Eph. 6:4).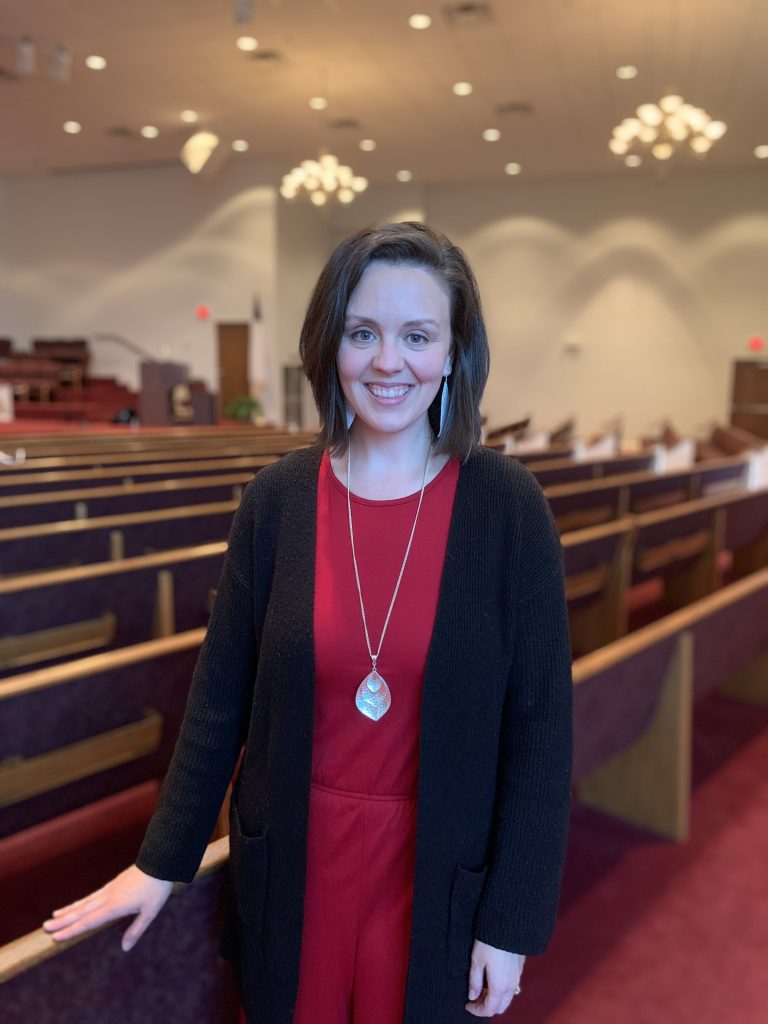 Wesleigh Maddox
Children's Ministry and Administrative Assistant
I am thrilled to join the staff at Byron Baptist!  My husband Ryan, our 3 children (Benjamin, Caleb, and Kayleigh), and I have loved being a part of this church family since Ryan was called to be the Worship Pastor.  I am blessed that the Lord called me to join in the work He is doing here to further serve this church and the community.
I accepted Christ when I was 9.  I knew God was real.  I knew Jesus died on the cross for me.  I knew I wanted to obey Him.  Through my teenage and college years, my understanding of my sin and Jesus's sacrifice grew.  I knew I wanted to continue serving our great God!  I went into the field of education and have participated in a variety of church ministries.
My passion for the Children's Ministry comes from Luke 6:48: "He is like a man building a house, who dug deep and laid the foundation on the rock. And when a flood arose, the stream broke against that house and could not shake it, because it had been well built."  These are the "foundation" years in the lives of our children.  My prayer is that we provide them with strong, Biblical truths and a life-saving knowledge of Jesus to build a firm foundation for their teenage years and adulthood.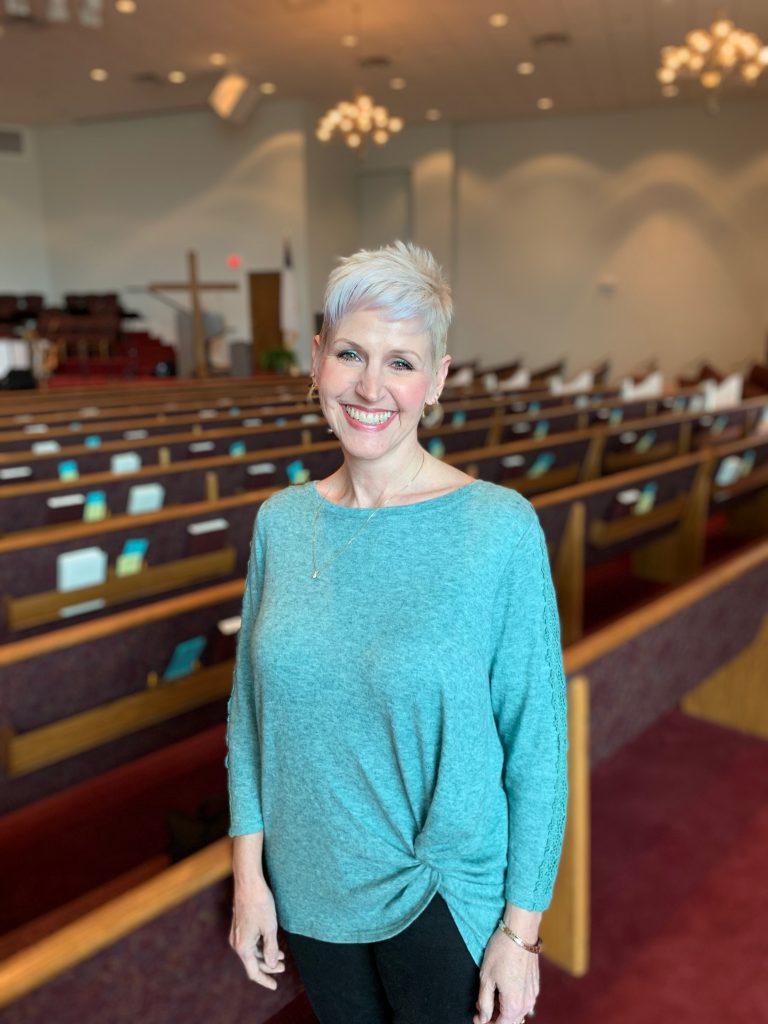 Joyia Morris
Church Pianist
I have been attending Byron Baptist since I was two years old. At age ten, I accepted Jesus as my Lord and Savior. I have been singing as long as I can remember because my daddy loves to sing and he taught me. I have been involved in the music program in some form ever since I was old enough to be in the youth choir.
God sent my husband, Marshael, to me from Canton by way of Americus and he and I raised three children here: Nicolas, DeLacey, and Ansley. They also were saved and baptized here. Nicolas married Ashlee in 2016 and they have a son, Corbin. DeLacey married Alex in 2016, and they have two sons- Graham and Warren- and a daughter, Thea. (My new name became "Jolly" in 2019.) Ansley moved on to Glory in 2020.
I started taking piano lessons when I was in the 6th grade and continued until I began planning my wedding. There were several years that I didn't play at all, and I really lost most of my ability. But 25+ years ago, our then- pianist was moving away. I felt God nudging me in that direction. Even though I couldn't play anything, He told me if I would "stick my feet in", He would "part the water." I did, and He has truly been faithful.
I am a prime example of the phrase, "God does not call the equipped; He equips the called", for I truly could not serve Him without His help. I am honored and blessed to be serving here.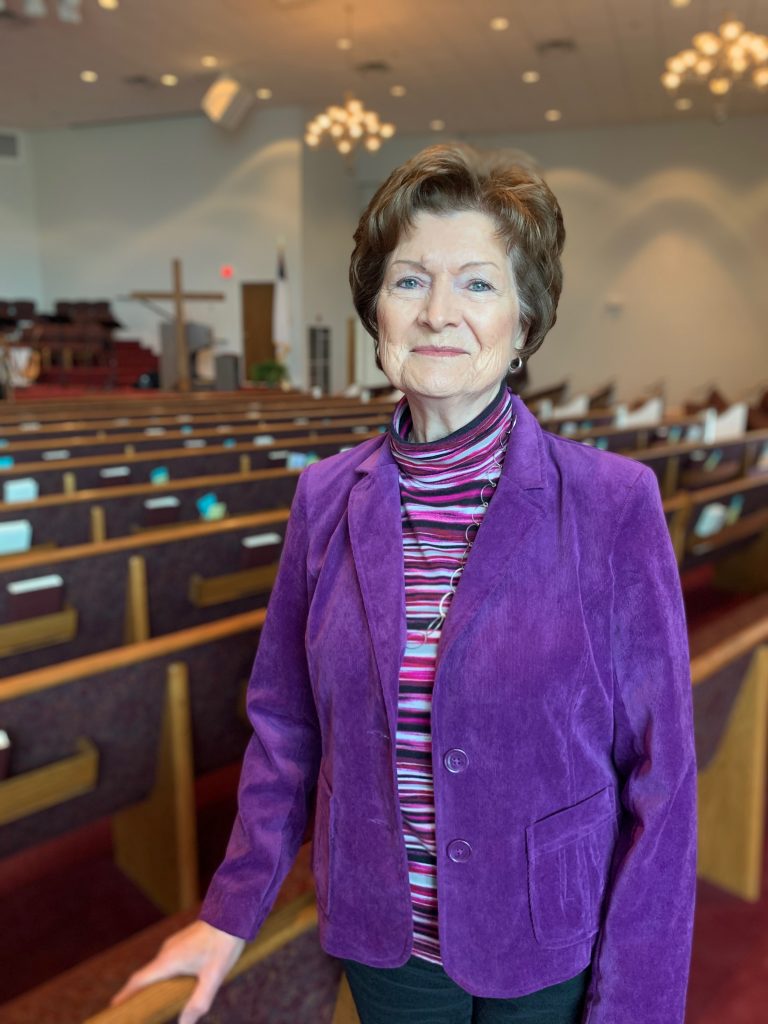 Mary Ann Scott
Church Organist
I was born and raised in Butler (Taylor County), Georgia. At the age of nine, I accepted Jesus as my Lord and Savior and joined Horeb Baptist Church. After graduating from Butler High School, I married Marshall Scott and we lived in Macon, Georgia and joined Bethesda Baptist Church. In 1968, we moved to Byron, Georgia and joined Byron Baptist Church where we currently worship.
When I was in the fourth grade, I started piano lessons not knowing at that time that music would be an important part of my life. I have served in each of the above churches playing the piano, organ or singing in the choir for the majority of my life.
Marshall and I have three children, Keith, Kim (Wes), and Kirk (Susan). We have 5 grandchildren Wesley, Marshall (Summer), Matthew (Holly), Davis and Caroline.  We also have five great grandchildren, Avery, Selah, Deven, Jayden and Kayden.
Join us Sunday mornings at 10:30AM and Wednesday evenings at 6:30PM!